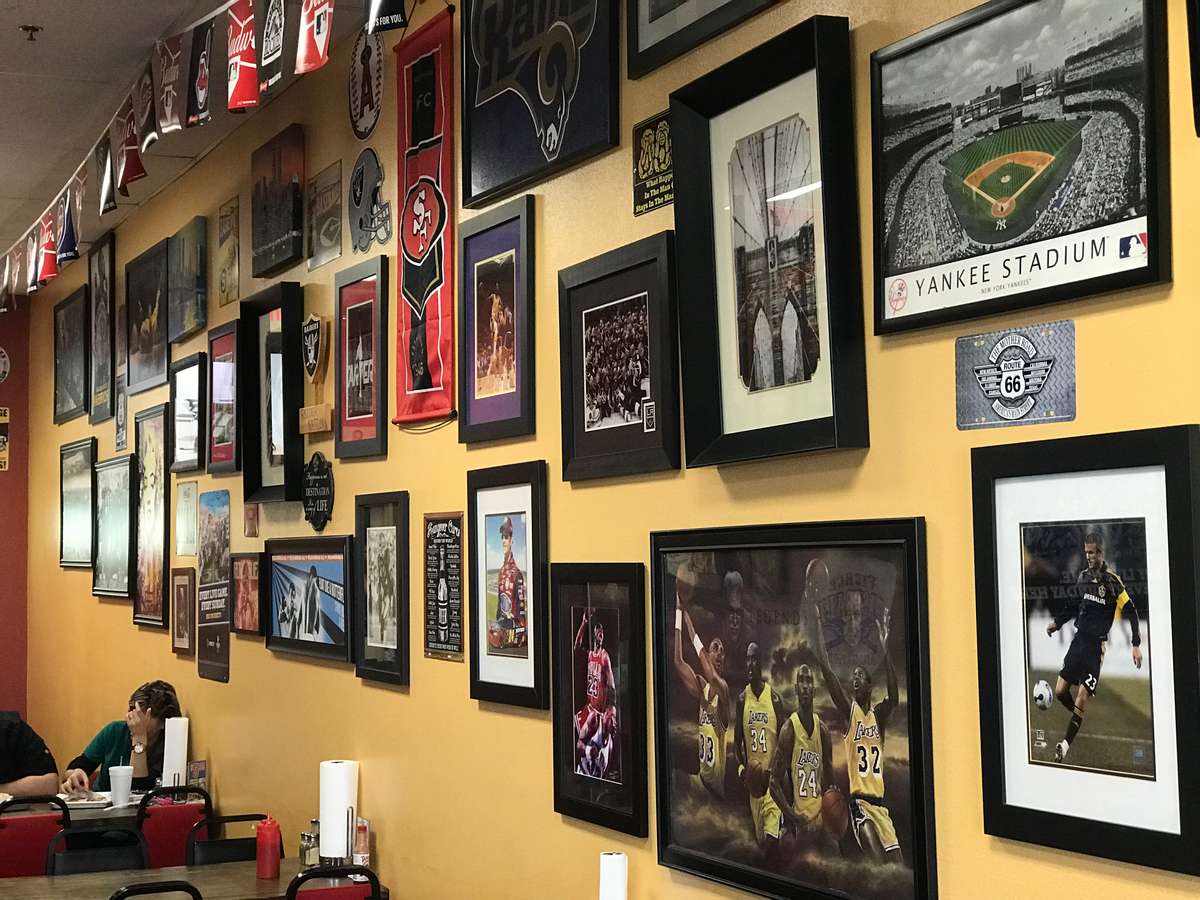 About Us
We Are Community
We are care about our community and schools, and we will donate 30% of sales back to your non-profit organization when you hold a fundraiser with us. Send us an email to team@mynypizza.com and we will respond promptly.
Check us out being featured on FOX 11 LA For National Pizza Day by Christine Devine by following this link: Fox 11 LA National Pizza Day
Check us out being featured on FOX MY13 (KCOP 13) by following this link: http://youtu.be/urQiPqO5BDE
Check us out being featured on the local PBS station, KVCR for the Inland Empire - Inland Empire Explorer show http://vimeo.com/48884159
Check us out being interviewed by the Mayor of Fontana:
http://www.youtube.com/watch?v=SWHrf1WUqLU

We look forward to serving you not fast food, but freshly made food!
Betty and Jose Torres,
Owners
We Are Freshly Made New York Style Pizza, Wings, Subs & Beer
At My N.Y. Pizza, we are a New York style sports pizzeria. We specialize in traditional New York style thin crust pizzas, craft wings, sandwiches, and fries with a great selection of draft beer. Our pies are loaded with rich gooey Mozzarella cheese as well as a ton of various toppings. Our New York pizza twist all the New York flavor, but without the grease! We are not fast factory pizza. Our food is "Crafted by Hands, Made with Love"

Our pizzas are 31% bigger!
Our Large is 16 inch versus 14 inch for everyone else. We have four pizza sizes to meet any appetite: Large (16 inch), X-Large (18 inch), Jumbo (20 inch) and our most popular pizza: The Giant (28 inch) that feeds an army, and is perfect for parties. It has 14-16 giant slices, or can be cut in 36-40 squares.
We have delicious specialty pizzas, including the Pastrami Pizza, which is loaded with lean pastrami, mustard, dill pickles and of course lots of cheese. Always a crowd favorite, the Hawaiian Pizza is loaded with pineapple, ham or Canadian bacon, Mozzarella cheese. You can add onions and jalapenos, which really adds another layer of texture and flavor. If you enjoy vegetables, the Vegetarian Pizza offers a garden full of veggies like onions, olives, bell peppers, fresh mushrooms, tomatoes, fresh garlic with a nice rich marinara sauce. Now, for those who want to get your entire week's supply of meat on one pizza, you have to order the incredible "All Meat Pizza," which is packed with Pepperoni, sausage, Italian sausage, ham, ground beef, Canadian Bacon, meatballs, salami, chicken and even more Mozzarella cheese than any other pizza you will ever have. Check out of full menu to find your favorite pie.

Want Wings?
We have some of the best buffalo wings in town! We have a variety of flavors for any heat seeker, like the Asian Red wings, or the sweet seeking individual, like the Sweet BBQ. The Lemon Pepper are a customer favorite. Whatever you flavor, we got you covered.

Sandwiches
We offer a variety of traditional sandwiches that will have your mouth asking for more. Our most popular, the Awesome Special, which is a crusty 6" (or 12") French roll stuffed with sautéed onions, bell peppers, roast beef, turkey, ham, provolone, mayo and mustard. It is extremely filling and satisfying!